Medical Social Worker (MSW)
A Medical Social Worker is a social worker who works in a medical setting such as a hospital, outpatient clinic, hospice, long-term care facility, or community health agency. It is important to note that Medical Social Workers are most often referred to as "social workers," but occasionally may have other titles, including Care/are Manager.
Our Medical Social Worker services may or may not include:
Assesses a patient's social, emotional, environmental, financial, and support needs.
Informs other members of the health care team about these factors, which may affect the patient's health and well-being.
Works with the patient's family and other service provider agencies to develop a plan for care of the patient in his or her home or other living arrangement.
Typically has a master's degree in social work (MSW).
In hospital settings, has a critical role in the area of discharge planning, ensuring that the services a patient will require are in place before the patient is discharged.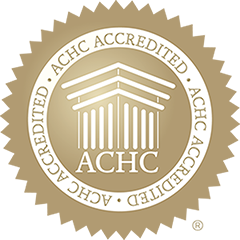 Our physical therapists will work closely with you to assess and evaluate you, your condition and living environment to create a custom plan to suit your needs.
Perform activities of daily living (ADL) assistance care services for patients including checking vital signs, reminder of prescription medication, etc.
Our Speech Therapist can work with your Speech/Language and Swallowing Disorder as ordered by your doctor.