Speech therapy is the assessment and treatment of communication problems and speech disorders. It is performed by speech-language pathologists (SLPs), which are often referred to as speech therapists.
Speech therapy techniques are used to improve communication. These include articulation therapy, language intervention activities, and others depending on the type of speech or language disorder
Speech therapy may be needed for speech disorder that develop in childhood or speech impairments in adults caused by an injury or illness, such as stroke or brain injury.
There are several speech and language disorders that can be treated with speech therapy:
Articulation disorders. An articulation disorder is the inability to properly form certain word sounds. A child with this speech disorder may drop, swap, distort, or add word sounds. An example of distorting a word would be saying "thith" instead of "this".
Expressive disorders. Expressive language disorder is difficulty conveying or expressing information. If you have an expressive disorder, you may have trouble forming accurate sentences, such as using incorrect verb tense. It's associated with developmental impairments, such as Down syndrome and hearing loss. It can also result from head trauma or a medical condition.
Aphasia. This is an acquired communication disorder that affects a person's ability to speak and understand others. It also often affects a person's ability to read and write. Stroke is the most common cause of aphasia, though other brain disorders can also cause it.
Cognitive-communication disorders. Difficulty communicating because of an injury to the part of the brain that controls your ability to think is referred to as cognitive-communication disorder. It can result in memory issues, problem solving, and difficulty speaking, or listening. It can be caused by biological problems, such abnormal brain development, certain neurological conditions, a brain injury, or stroke.
Receptive disorders. A person with receptive language disorder has trouble understanding and processing what others say. This can cause you to seem uninterested when someone is speaking, have trouble following directions, or have a limited vocabulary. Other language disorders, autism, hearing loss, and a head injury can lead to a receptive language disorder.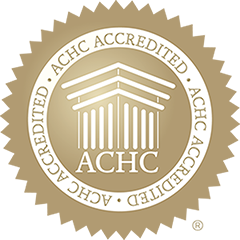 Our physical therapists will work closely with you to assess and evaluate you, your condition and living environment to create a custom plan to suit your needs.
Perform activities of daily living (ADL) assistance care services for patients including checking vital signs, reminder of prescription medication, etc.
Our Speech Therapist can work with your Speech/Language and Swallowing Disorder as ordered by your doctor.